Albums
The Power Of Rhythm (1991)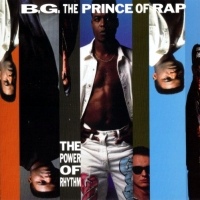 1. It's Only A Beginning
2. The Power Of Rhythm
3. Wishing For Your Love
4. Rap The World
5. Victim
6. Take Control Of The Party
7. This Beat Is Hot
8. Give Me The Music
9. Move To Love
10. I'm Real
11. What 'Cha Gotta Do Is Dance
12. Be My Girl
The Time Is Now (1994)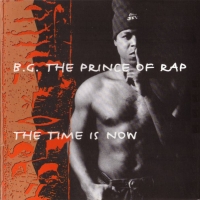 1. Can't Love You
2. The Colour Of My Dreams
3. Can We Get Enough
4. Round And Round
5. Rock A Bit
6. Walk Over The Rainbow
7. The Dancer
8. Miles Away
9. Wanna Be Free
10. Can We Get Enough? (Remix)
11. This Is How We Do It
12. Bring You The Funk Back
Get The Groove On (1996)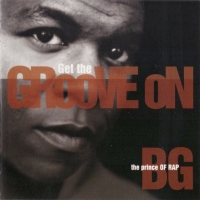 1. Stomp (Full Party Radio Mix)
2. Get The Groove On
3. Stronger Love
4. Jump To This (Allnight !)
5. I Got What You Want
6. Take Me Through The Night
7. Move It
8. Love Will Always Find You
9. Love Is
10. Don't Stop - Keep Movin'
11. I Gave You All My Money
12. What You Feel Like
13. Disco Fever
14. Jump
15. Crazy
Singles
Rap To The World (1990)
1. Rap To The World (World Club Mix)
2. Rap To The World (Go Go Mix)
Take Control Of The Party (Jan 1991)
1. Take Control Of The Party ('Little' Louie Vega Club Mix)
2. Take Control Of The Party (Ken Lou Dub)
3. Take Control Of The Party (Masters At Work Beats)
4. Take Control Of The Party (Program Beltram Vocal Mix)
5. Take Control Of The Party (Program Beltram Instrumental)
6. Take Control Of The Party (Sinister Dub)
The Power Of Rhythm (Apr 1991)
1. Give Me The Music (Club Devotion Mix)
2. Give Me The Music (Dance Devotion Remix)
3. Give Me The Music (Jam's Fonky Beats)
This Beat Is Hot (Jun 1991)
1. This Beat Is Hot (Get Into The Rhythm-Clubmix)
2. This Beat Is Hot (Clubmix)
3. This Beat Is Hot (KMK-Mix)
Give Me The Music (Sep 1991)
1. Give Me The Music (Club Devotion Mix)
2. Give Me The Music (Dance Devotion Remix)
3. Give Me The Music (Jam's Fonky Beats)
Can We Get Enough (21st Apr 1993)
1. Can We Get Enough? (Media Edit)
2. Can We Get Enough? (Album Version)
3. Can We Get Enough? (Fonky Mix)
4. Can We Get Enough? (Fonky Edit)
The Colour Of My Dreams (Apr 1994)
1. The Colour Of My Dreams (Dreamedia - Mix)
2. The Colour Of My Dreams (Dreamidnight - Mix)
3. The Colour Of My Dreams (Dream - In´- House - Mix)
Rock A Bit (8th Aug 1994)
1. Rock A Bit (Radio Edit)
2. Rock A Bit (Electrophobia Mix)
3. Rock A Bit (The Unexpected Mix)
Can't Love You (Mar 1995)
1. Can't Love You (Radio Version)
2. Can't Love You (142BPM Mix)
3. Can't Love You (150BPM Mix)
4. Can't Love You (Doug Laurent Mix)
5. Can't Love You (Hypnotic Mix)
Take Me Through The Night (28 Jan 1996)
1. Take Me Through The Night (Radio Mix)
2. Take Me Through The Night (B&F Mix)
3. Take Me Through The Night (Extended Mix)
4. Take Me Through The Night (Album Version)
5. Take Me Through The Night (Long Bass Mix)
6. Take Me Through The Night (Miami Bass Miy)
Stomp (20 Mar 1996)
1. Stomp (Full Party Radio Mix)
2. Stomp (Stompin'Radio Edit)
3. Stomp (Stompin'House Mix)
4. Stomp (Full Party Disco)
Jump To This (7 Nov 1996)
1. Jump To This (Allnight!) (Radio Reggae Mix)
2. Jump To This (Allnight!) (Reggae Mix)
3. Jump To This (Allnight!) (House Mix)
4. Jump To This (Allnight!) (Original Mix)
5. Jump To This (Allnight!) (Club Mix)
6. Jump To This (Allnight!) (Choir Mix)
7. Jump To This (Allnight!) (Easy Jamz)
No Limits (16 May 2016)
1. No Limits (Original Video edit)
2. No Limits (Randy Norton extended)
3. No Limits (Remundo remix)
4. No Limits (BM Wacker Housemix)
5. No Limits (S Deligianis/DJ K Jones)
Never Give Up (5 October 2017)
1. Never Give Up (Radio Mix)
2. Never Give Up (Basic Mix)
3. Never Give Up (Randy Norton Dancefloor Remix)
4. Never Give Up (Mirko's Trapped in Space Remix)
5. Never Give Up (S.G. Soun'diver Ragga Remix)
6. Never Give Up (DJ Marauder Eurobeat Remix)
7. Never Give Up (Real Thing Eurodance Remix)
8. Never Give Up (B.M. Project Eurodance Remix)
So Special (27 April 2018)
1. So Special (Radio Mix)
2. So Special (Extended Mix)
3. So Special (Bmonde Edit)
4. So Special (Bmonde Remix)
5. So Special (Dolls House Remix)
6. So Special (Dolls Euro Remix)
7. So Special (Remundo Remix)
8. So Special (Dub Mix)
You'll Be Mine (20 June 2018)
1. You'll Be Mine (Radio Mix)
2. You'll Be Mine (Dolls Remix)
3. You'll Be Mine (Chrizz Morisson Remix)
4. You'll Be Mine (Bmonde Remix)
5. You'll Be Mine (Bmonde Extended Remix)
Featurings
Hey Mr Partyman (1996) by Mr Partyman
Da Clique (1997) by Player
I'll Pray (1997) by Green
Children Of Today (1998) by Bush-Clan
Bad Boy (2004) by Big T
We Stood In Flames (2009) by Michael Thomas
I Can Feel It (2016) by Lane McCray

05/10/2017 at 16:59
Discover the videoclip for BG the Prince of Rap feat. Timi Kullai & Chrizz Morisson new single Never Give Up.
9th September 2017
BG and former Magic Affair rapper AK Swift will be featured on Will G's next single Why Can't We, planned for next November.
13th August 2017
BG the Prince of Rap's next single will be entitled Never Give Up. It will feature vocals by Timi Kullai and was composed by Chrizz Morisson. Preview.
26th November 2016
Tonight, Lane and BG shot a live videoclip for their current single I Can Feel It during Mega 90er Party in München.
18th November 2016
Lane McCray feat BG the Prince of Rap single I Can Feel It was released today. You can buy it on Amazon France, iTunes and Juno download.
11th November 2016
Last summer, BG the Prince of Rap performed during a 90s party at German club Kantine 26 in Schwäbisch Hall. (Thanks to Krasi)
4th September 2016
BG The Prince of Rap's current single No Limits reached #40 in Austrian DJ Charts and #69 in Swiss Dance Charts.
9th July 2016
BG explains in this video that he will perform next weekend during die Mega 90er Live at Schwäbisch Hall near Stuttgart.
17th June 2016
A remix package for No Limits was released. It included a eurodance version by RealThing. You can get the whole package from Juno, Amazon and iTunes.
25th May 2016
Video for BG the Prince of Rap's new single No Limits premiered 10 days ago. A part of the chorus was inspired from 2 Unlimited's hit No Limit. This is BG's first single since 20 years (Thanks to Krasi). You can buy single on iTunes or on Juno
26th April 2016
Eurodance legends BG the Prince of Rap and Lane Mc Cray (La Bouche) joined forces on single I Can Feel It. Single is planned for release under Dmn Records, but no date yet. (Thanks to Krasi) Listen to it here
19th November 2015
BG the Prince of Rap posted photos from the shooting of his forthcoming single No Limits. (Thanks to Krasi)
14th September 2015
During The Real 90s show last weekend in Mayence (Germany) BG the Prince of Rap performed a brand new song, No Limit, which could be out soon. (Thanks to Krasi)
21st November 2010
BG the Prince of Rap is planning a sensational cooperation with B.P.M. In January 2011, both acts will record a track together. More infos coming soon...
14th August 2010
Discover my new aStore solely dedicated to BG the Prince of Rap.
10th August 2010
Watch BG performing Colour of My Dreams on stage of 90s4ever, as well as a 10 min long interview by Tranergy TV
29nd July 2010
BG will be on stage of 90s4ever at Club Longbeach in Frankfurt on Saturday August 7th.
2nd December 2009
BG the Prince of Rap seems to be back for good in the musical business ! Him and Janet Taylor were featured by Michael Thomas on the single We Stood In Flames.
Discover and buy it here
11th August 2009
For the first time since many years, BG the Prince of Rap performed in Mainz, Germany, at the discotheque Europalace. Janet Taylor was back too...
Watch the video
B.G. The Prince OF Rap's real name is Bernard Greene. He was born in Washington DC on September 28th 1965. Like so many artists before him, the U.S. Army brought him to Europe. This is how, after graduating from high school, he arrived in Germany in 1985.
After he left the Army, he began to live of his talents of singer and dancer which he had discovered during his scholarship. "Everything began in a ", he tells. "My first musical experience was in a Rhythm & Blues style, which still remains my favourite music style".
Without any difficulty he made his place on the Frankfurter scene, awarding first places in many rap contests. So much talent could not remains unnoticed, and he was soon contacted by the producers who would launch his international carreer. Among these internationally recognized people was Jam El Mar and Stefan Benz. With this team B.G. could really deserve his surname 'The Prince OF Rap'.
His first official single, Rap to the World, was recorded by Monster Of Loud-Ness. Released in 1990, it scored big in German clubs.
It was followed by Give Me The Music and Take Control Of The Party. He released his first album The Power Of Rhythm in 1991.
His biggest hit in the US came in 1991 when he reached number one on the Hot Dance Music/Club Play chart with his 4th single This Beat Is Hot. The single made it to #72 on the Hot 100 and #44 on the Hot Black singles chart. He followed that up with Take Control Of the Party, which reached #2 on the dance chart the following year.
Eurodance brought him back, along with a new album entitled The Time Is Now, in 1994. Among the releases from this album, let's mention the huge Eurodance hits Can We Get Enough (# 19 in Israel), The Colour Of My Dreams (# 10 in Israel and a big hit there even nowadays in the clubs), or Can't Love You (strongly inspired from Kim Wilde - If I Can't Have You).
For BG the public shows are as significant as the presence on the radio and in the charts. "Live appearances", he says, "are particularly important to me. There I can really emphasize fully my qualities of rapper. In studio I can only show a part of what I can do". His shows are thus already well-known, and they allow BG to make his public discover his new creations, like Stomp. Released in 1996, this track contained some fast rap inserts, carried by very housy beats. 'It's a cover of a song by Brother Johnston, a song I always enjoyed. The idea of transposing it in the 90s made me enthousiastic'. This single announced a new album, with 'more raps, and more soul in the accommodations'. Entitled Get The Groove On, it did not have the success expected.
The same year, BG contributed as songwriter and as co-producer to Mr Partyman's single Hey Mr Partyman. Single was recorded at The Edge Of Reality Studios and released under ZYX Music.
1997 : Bernard contributed to 2 euro-rap songs (this style was very fashionable at this time) : Da Clique - Player (as composer, songwriter and producer, with the usual team Michael Rödiger and Marko Kranjcevic) and Green - I'll Pray, as a songwriter (with Chris Schwaab, Heinz Felber, Stefan Benz and T. Greene).
1998 : Bernard co-wrote and co-produced euro-rap single Bush-Clan - Children Of Today
2004 : BG was featured by Big T for the single Bad Boy. Janet Taylor also contributed to choirs.
2005 : the German project Jet Set covered BG's hit Colour Of My Dreams. As for BG, he is now working at a museum near Wiesbaden in Germany where he moved in September 2005. He was said to be planning to release an album in 2006.
2010 : BG announced that he would collaborate with eurodance project BPM on a brand new track that should be recorded in January 2011.
2015 : in September, during The Real 90s show in Mayence (Germany), BG performed a brand new song, No Limit. Later, he posted photos from the shooting of No Limits that he confirmed as his forthcoming single No Limits. Single would include 3 remixes from DMN records, made by Real Thing, Remundo and Randy Norton. After No Limits, a second single for 2016 could possibly be a song called Bruce Lee, and would be released under DMN Records. He also planned an album for next summer and published some some song demos on his Soundcloud page.
2016 : BG teamed with Lane Mc Cray from eurodance project La Bouche, to record single I Can Feel It. His new single No Limits was released in April.
The producers
Jam El Mar
DJ and remixer, Rolf Ellmer aka Jam el Mar, is famous for being a member of Jam & Spoon and Dance 2 Trance. He did remixes for Dr. Alban, Enigma, Frankie Goes to of Hollywood or Quincy Jones.
Stefan Benz
Also known as Steven Bond, he co-wrote the lyrics of B.G.' s songs. He also co-produced the eurodance project DJ Company, and stood behind many other projects such as 2 Alive, A.B. Free, Secret Dream, Uplifters, Arena, Midori Fields, Mike NRG...
The singers
Paris Red
Paris released solo singles such as Good Friend, After The Love (Has Lost Its Shine), or Ain't No Mountain High Enough. She also did vocals for DJ Bobo.
She did vocals on The Colour Of My Dreams and on Rock A Bit.
Joan Faulkner
Joan's solo discography include the singles I Don't Wanna Talk and Groove Me. She also did vocals for Tokyo Ghetto Pussy (Everybody On The Floor (Pump It)) and Dee-Vah (Movin' Higher).
She did vocals on Wanna Be Free, on the album The Time Is Now.
Chi Chi Ordu
Chinyare Ordu was featured on the tracks Round And Round and Walk Over The Rainbow, on the album The Time Is Now.
Sabine Schmidt
She did vocals on Miles Away, on the album The Time Is Now.
Janet Taylor
She did vocals on Can't Love You. She was on stage with BG during most of their TV appearances. She even re-recorded some tracks earlier recorded with Paris Red's voice.
She later become the voice of DJ Sakin & Friends.
Timi Kullai
Hungarian singer, songwriter and Music Idol Winner, she contributed to singles Never Give Up (2017), So Special and You'll Be Mine (2018).
The co-rapper
Marko Kranjcevic aka Kut Master Kay contributed to This Beat Is Hot.
He was also featured on Darnell - I Wanna Be Your Lover. He also did scratches on Jam & Spoon's Kaleidoscope Skies.
Known TV appearances of BG the Prince of Rap
1994
Xuxa Hits (Brazil) - The Colour Of My Dreams (2 performances)
Faustão (Brazil) - The Colour Of My Dreams, Round And Round
1995
3Sat Dance Haus (Germany) - Can't Love You
2009
Live @ Europalace Mainz - The Color of my Dreams